A CYBER SECURITY OPERATIONS CENTER LED BY TALENTED MILITARY VETERANS
THE FIRST QUANTUM RESISTANT CYBER SECURITY OPERATION CENTER IN P.R. & THE U.S.
How secure is your company's data and computer network?

Every industry today — from financial services to life sciences to aerospace — has suffered serious cyber breaches, and the problem is only getting worse.

As cyber threats become more sophisticated, companies face a persistent challenge in recruiting skilled security professionals capable of protecting their systems and their client's data against threats. 

Today, the number of unfilled cybersecurity positions in the U.S. alone has grown to a staggering 350,000.

With criminals responsible for billions in losses — attacks increased by 300% last year — the need for professionals capable of securing networks against attackers has never been greater. 

Welcome to 7 Eagle Group Caribe — an exciting new initiative in Puerto Rico that will provide global companies with a state-of-the-art cyber Secure Operations Center staffed and operated by highly skilled talent  — United States military Veterans.

Puerto Rico has the highest per-capita Veteran population in the United States with over 375,000 former service members giving us access to a huge source of highly skilled talent.

Our mission…

1 – Train the island's estimated 40,000 unemployed and underemployed Veterans for lucrative careers in technology.

2 – By employing hundreds of cyber analysts and exporting our services to an international client base, we will positively impact the local economy, Hub Zones, and the Veteran community.

3 – As a leader in cyber security, 7 Eagle Group Caribe will further the island's reputation as an advanced technology center.

We've partnered with industry-leading professionals which allows us to provide over 400 hours of classes, mentorship, and continuous education.

Graduates receive industry-recognized certifications and 7 Eagle Group Caribe hires the top performers to work in our Secure Operation Center.

We help the remaining graduates fill the overwhelming demand for cyber professionals at companies locally and internationally.

Why Puerto Rico? 

With an ever-growing population of bilingual Veterans, thriving Army and Coast Guard bases, world class higher education and ground-breaking research opportunities, this makes the Commonwealth the ideal location

Puerto Rico's strategic location is a recognized bridge between the Americas and thousands of international clients.

Additionally, the tropical Caribbean island features magnificent beaches, top resorts, a vibrant nightlife, and distinct Latin culture positioning 7 Eagle Group Caribe as an attractive destination for transitioning Veterans looking for their next home.

Learn more today about how you can be a part of this important mission.
Hoy en día, todos los sectores -desde los servicios financieros hasta las ciencias biológicas y la industria aeroespacial- han sufrido graves infracciones cibernéticas, y el problema no hace más que empeorar.

Con los criminales responsables de miles de millones de dólaresen pérdidas – los ataques aumentaron un 300% el año pasado – la necesidad de profesionales capaces deproteger las redes y sus aplicaciones contra estosatacantes nunca ha sido mayor.

Bienvenido a 7 Eagle Group Caribe – una nueva y emocionante iniciativa en Puerto Rico que proporcionará a las empresas globales un Centro de Operaciones de Seguridad Cibernética de última generación equipado y operado por talento altamente cualificado – veteranos militares de los Estados Unidos.

Nuestra misión…

1 – Capacitar a los 40,000 veteranos desempleados y subempleados de la isla paraintegrarlos a carreras lucrativas en tecnología.

2 – Al emplear a cientos de analistas cibernéticos y exportar nuestros servicios a una base de clientes internacional, tendremos un impacto positivo en la economía local, en las zonas de negocio históricamente subutilizadas y en la comunidad de veteranos.

3 – Como líder en seguridad cibernética, 7 Eagle Group Caribe promoverá la reputación de la isla como un centro de tecnología avanzada.

Con una población cada vez mayor de veteranos bilingües, prósperas bases del Ejército y la Guardia Costera, una educación superior de primera clase y oportunidades de investigación innovadoras, esto hace que Puerto Rico sea la ubicación ideal.

La ubicación estratégica de Puerto Rico es un reconocido puente entre las Américas y miles de clientes internacionales.

Además, la isla tropical caribeña cuenta con magníficas playas, centros turísticos de primer nivel, una vibrante vida nocturna y una cultura latina distintiva que posiciona a 7 Eagle Group Caribe como un destino atractivo para los veteranos en transición que buscan su próximo hogar.

Obtenga más información hoy sobre cómo puede formar parte de esta importante misión.
We're proud to team up with The Polytechnic University of Puerto Rico — a private university in the heart of San Juan, Puerto Rico — that offers technical degrees with a special focus on engineering professions.
Our Secure Operations Center will be located on the top floor (10,000 SF) in a building on PUPR's campus featuring 360 degree views on San Juan.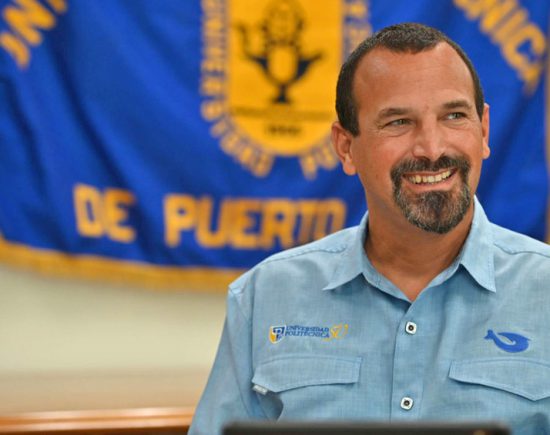 Polytechnic U., led by President, Ernesto Vasquez Martinez, just celebrated 55 years as one of the island's leading engineering schools.
PUPR's Cyber Security graduates are now working with the DoD, NavSea, Air Force, FBI, CIA, NSA, DHS, MIT Lincoln Labs, Navy, DoE, among others.
MICHAEL MANGIAFICO
Co-Founder
CEO, Precision WorX
CEO, Peter Paul
Family biz in PR since 1972.
CARLOS RIVERA VELEZ
Co-Founder
CEO, Foundation Global
Dir. Latin America, Stryker
VP & GM, Edwards Lifesciences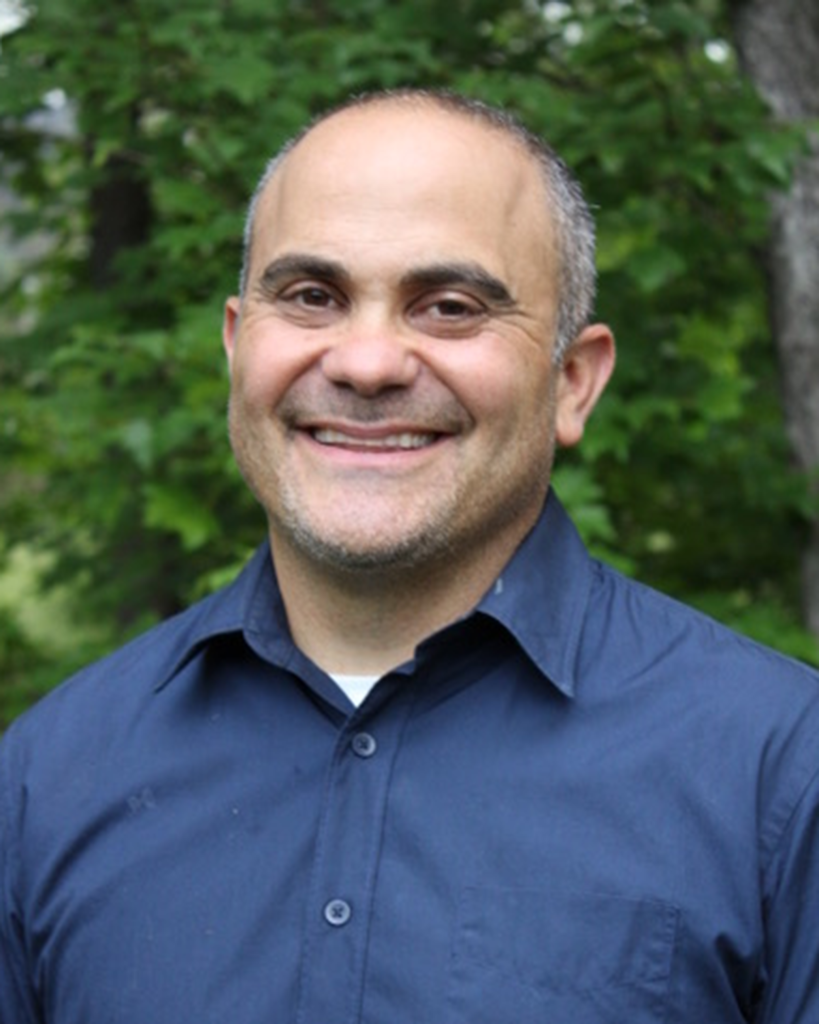 Founder, 7 Eagle Group (US)
Ran baseball biz in PR in '90s.
Security Manager
1st Sergeant, US Army (Ret.)
SOC Manager
US Navy Veteran
Business Dev.
US Army Veteran (Ret.)
Business Dev.
US Navy SEAL (Ret.)
Compliance Manager
Colonel, USAF (Ret.)
CEO, Echelon Business Services
US Army Veteran
Operations Director
Colonel, US Army (Ret.)
From The Weekly Journal.
7 Eagle Group Caribe the First Quantum Resistant Cyber Security Operations in the US, Puerto Rico
$6.6 million investment
The Secretary of the Department of Economic Development and Commerce (DDEC), Manuel Cidre Miranda, announced today that 7 Eagle Group Caribe ViPR-SOC (7EGC), a technology services company, will be the first "Quantum-Resistant" cybersecurity operation in the United States and Puerto Rico and will be established in the Island starting in the first quarter of 2022.
The company, with an initial investment of more than $6.6 million, expects to create 150 jobs in its first three years of operation and 80 percent of the workforce will be comprised of veterans and military spouses.
7EGC's services will be offered globally from Polytechnic University of Puerto Rico (PUPR) facilities and through cloud providers to include tertiary redundancy. The 24/7 monitoring will be handled by "SOC Certified" veterans, ensuring real-time detection of known and unknown attack vectors.
"For Gov. Pedro R. Pierluisi, cybersecurity companies are more essential than ever in this digital age. At DDEC, we recognize that businesses rely on technology for everything, including inventory, distribution, work schedules, databases, and payroll, among others. Therefore, an organization needs to protect its information and that of its employees. This company is not only addressing that problem but is also supporting the military community by hiring veterans to join the organization," Cidre Miranda said.
The founder and president of 7ECG, Jordie Kern, said, "Innovative technology, veterans and Puerto Rico is the perfect combination to win and contribute to a better world. I have had a long-term relationship with Puerto Rico and its people, and I always wanted to do something impactful like this, and today it has become a reality".
7EGC will establish a Secure Operation Center (SOC) and export services to continuously monitor and update the security structure of its clients' information systems while preventing, detecting, analyzing, and responding to cybersecurity incidents.
The SOC is a support organization for veterans and military spouses that provides specialized training in the cybersecurity sector.
Michael Mangiafico, a local founding partner of 7EGC, stated, "As a business leader, I saw an opportunity to bring this cutting-edge technology to our Island. I am proud to be able to create this innovative space so that our veterans can continue to protect our country." Meanwhile, Carlos Rivera Vélez, also a local founding partner of 7EGC added that "this is a solid step to drive impactful economic development through innovation while positioning our veterans to shine and transcend globally."
Furthermore, PUPR Executive Vice President Ernesto R. Vázquez Martínez stated that "it is an honor for the University to be part of this important and unique endeavor. We are committed to developing innovative and entrepreneurial partnerships with industry while providing our students with a unique opportunity to impact our island and the world."
The 7EGC company will be the first of several companies that will partner with the group and PUPR to develop an Emerging Technology Incubator. This incubator will work with organizations, the DDEC, and the Puerto Rico Science Trust to make Puerto Rico the gateway for emerging technologies to the world.
October 11, 2021
By Sharon Minelli Pérez
Invest PR landed $ 270 million and 4,998 new jobs for the island


The leaders of the organization promoting Puerto Rico as an investment destination shared the results of the fiscal year that ended on June 30 and a little of the plans for 2022
"New investment of $ 270 million, 4,998 committed jobs and 555 new businesses " was the balance of what the organization responsible for promoting the island as an investment destination, Invest Puerto Rico, achieved in the fiscal year that ended June 30, 2021 and that was marked by the COVID-19 pandemic.
This was reported by its chief executive Rodrick Miller, highlighting that although "it was a very difficult year for the world and with challenges that no one expected, for Puerto Rico it was an opportunity to pivot towards the future ."
The two companies with the greatest commitment to jobs and investment were in the biosciences field with Biosimilar Solutions, which manufactures biosimilars, and CytoImmune Therapeutics, which focuses on using its proprietary technology to develop immunotherapies to treat different types of cancer. This $ 228 million investment result was publicly reported in February 2021.
The 555 businesses also include firms such as Filmkik, a digital content production company; G-Clubs, which specializes in internet commerce in the entertainment industry; and Foottrafik, a digital marketing agency to drive higher customer traffic to cannabis dispensaries.
Regarding the representation of jobs already generated or committed, 80.2% corresponds to the knowledge economy and export of services; 13.2% to manufacturing ; 4% to recreation and hotels; and 1.8% to banking and related services. The remainder, with less than 0.5% each, correspond to agriculture, transportation, utilities, construction, and infrastructure.

For her part, operations leader Ella Woger explained that these results are supported by a continuous effort to generate and monitor prospects, which becomes more effective as they achieve "greater recognition from Invest PR as the entity that promotes Puerto Rico. and greater credibility in the markets of potential investors, even among locals ".

"There has also been greater collaboration with the DDEC ( Department of Economic Development and Trade ) and integration of the teams we work with," he said. "It is presenting a united front to promote and guide investors to locate in Puerto Rico.

A concrete example of this dynamic was that the DDEC announced last August that the cybersecurity company 7 Eagle Group Caribe invested $ 6.6 million with the goal of creating 150 jobs in its first three years of operation. This project, which is located at the Polytechnic University and will serve as a source of employment and job retraining for veterans, was a joint effort with Invest PR.

In turn, Woger stated that they tie part of the results to efforts that for the public are given behind the scenes but occupy many of the team's hours, such as outlining marketing and communications strategies; feed the Invest PR website with updated and relevant information; and offer digital seminars to make visible what the island offers for different industries.

"This content creation involves a lot of data collection and analysis, and with this data the decision is made easier for prospects," he said.

In this area, Woger assured that "we significantly exceeded the objectives we had for the fiscal year" by having measured 11.2 million impressions in paid media, registering 82,000 unique visits to investpr.org ; and garnered 955 million impressions in media coverage.

As part of their 2021-22 fiscal year plans, Woger and Miller announced that a new brand and website will be launched, and they will use federal recovery funds for an aggressive marketing campaign of the island as an investment destination. In this line, Miller stressed that they seek to take advantage of the fact that in the face of the post-pandemic era "all markets worldwide are in a moment of change and seeing how they can position themselves."

The Impeller platform will also be further nurtured, which a month after it was launched has already received more than 500 visits and has more than 350 registered users. Impeller is a portal where it is presented which businesses or organizations are looking for capital, which industries they are in, and attempts are made to connect them with investors seeking to deploy capital.

In addition, Miller indicated that efforts will continue to "look for companies that are not just manufacturing. We are now seeing many small and medium-sized companies that are interesting because they are growing and represent a greater opportunity, as they are the companies of the future and we want to have a relationship with the manufacturing companies that we already have here ".

In turn, he predicted that interest in Puerto Rico will continue "not only because of the capacity we have and the incentives, but because they see that there is really a great interest in accelerating the economy, that we want quality jobs and long-term investment. term".

"We want to have a good mix and increase opportunities for the local population, " Miller stressed.

"What we are looking for is long-term and sustainable economic development," Woger concluded.
DEC. 10, 2021.
Integrated Construction Services Selected to Build 7 Eagle Group Caribe's Quantum Resistant Cyber Security Operations Center at Polytechnic University Puerto Rico
Integrated Construction Services, LLC (www.ics-pr.com) was awarded the 7 Eagle Group Caribe's Cyber Security Operations Center at Polytechnic University of Puerto Rico. This massive initiative is collaboration between 7 Eagle Group Caribe and PRIDCO to train and employ over 200 Military Veterans of Puerto Rico in the high-tech field of cyber security. 
The 10,000 square foot operations center will be the home of ViPR-SOC (Secure Operations Center), the first Quantum Resistant Cyber Operation in Puerto Rico. Veterans of Puerto Rico, will have the opportunity to train on state of the art technology and secure a rewarding and lucrative career in cyber security. 
ViPR-SOC will sell cyber security services to companies throughout the world.  This year alone, cyber hackers were responsible for losses of nearly 6 Trillion Dollars. 
Integrated Construction Services in coordination with Yaeger Architecture (www.yaegerarchitecture.com) as well as local design companies will start construction on this project in January 2022 and expect to complete it in six months or less.  
"ICS is excited and honored for the opportunity to join forces with the 7 Eagle Group Caribe team in the design and construction of the first ever Quantum Resistant Cyber Security Operation Center in Puerto Rico," said Enrique J. Villavicencio, President ICS
For more information, please visit www.7eagle.com/caribe.