CYBER SECURITY TRAINING
WITH DION TRAINING
We have partnered with one of the tech industry's leading training companies, DION Training, to help you get the knowledge and certifications you need to launch a successful career.
Jason Dion – Lead Instructor
At Dion Training Solutions, we exist to serve our students throughout their cybersecurity, information technology service management, and project management careers.
Whether you are just getting started in your career or are a seasoned veteran, we have the training you need in order to earn that next certification you need for a new position, or the continuing education courses needed to maintain your current certifications.
We know you aren't just a number on a roster, you are a busy person who is driven to achieve the next level in your career.
With our courses, you will learn faster with our focused studying techniques to help you conquer your next certification exam on your first attempt.
We recommend you take the courses in the order listed below. Note that you must complete the lower level course before moving to the higher one.
LEVEL 1:
CompTIA Network+
Designed to provide the foundational knowledge required of any networking role. Ensures you have the knowledge and skills to become a junior network administrator, network field technician, or network analyst.
LEVEL 2:
CompTIA Security+
Establishes the core knowledge required of any cybersecurity role and provides a springboard to intermediate-level cybersecurity jobs.
The only intermediate high-stakes cybersecurity analyst certification with performance-based questions covering security analytics, intrusion detection, and response.
An intermediate-level vendor-neutral certification. This fills the gap between the foundational-level CompTIA Security+ exam and the advanced-level CompTIA Advanced Security Practitioner (CASP+).
A vendor-neutral certification that validates your knowledge and ability to conduct advanced-level cybersecurity skills. Designed for the advanced-level technical cybersecurity professional (those with at least 5 years in the field).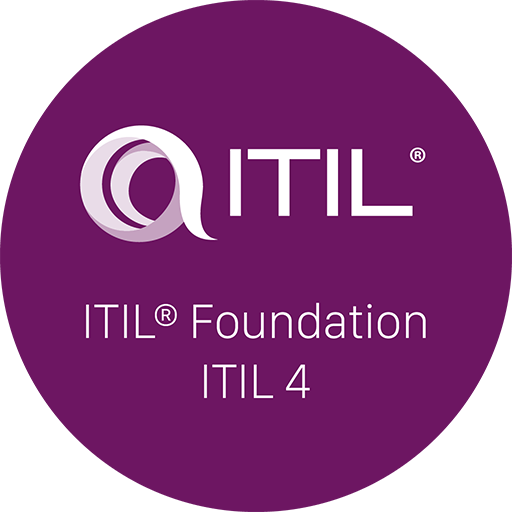 LEVEL 6:
ITIL4 FOUNDATION
Learn how to help organizations across all industries to deliver their IT operations in the most efficient, cost-effective way possible with ITIL.