HIGHLY SKILLED MILITARY TALENT IS READY TO SERVE RESCRIPTION
Please watch this quick overview:
Thank you for considering partnering with 7 Eagle Group to recruit talented military Veterans and transitioning service members for your company's critical positions.  We truly appreciate your support of our country's heroes with rewarding careers.
A little bit about us. 7 Eagle Group is 8 years old and our team features 25 Veterans, civilians, and military spouses who are deeply committed to helping companies like yours hire superstar talent.
Our clients include Xerox, General Dynamics, Cisco, Toyota, and hundreds of mid-size and small companies throughout the U.S.
We focus on cyber security and emerging technologies, but have placed military talent in all industries and at all levels.
Should you choose to partner with 7 Eagle Group, here's what you can expect.
You'll get an amazing new team member — military talent are highly skilled professionals, trained by the world's best leaders to possess an incredible work ethic, dedication, and "can-do" attitude.  These hard-working professionals know what it takes to succeed and hit their goals.
We're fast — we usually deliver an initial shortlist of qualified candidates within 10 days.
We listen — the candidates we present will meet your requirements and fit your company's culture.
There's no risk on your end to have us start a search and present candidates.
A Placement Fee is only due if you decide to hire one them.
We protect your investment with a guarantee to ensure your new hire stays long term and adds enormous value.
Here's how our process works.
After learning all about your requirements and the ideal person you need, we present your opportunity to dozens of qualified candidates, and present a shortlist of the best prospects featuring their resumes and 2-minute Video Intros.
After watching the candidates talk about why they're great matches, you'll be able to quickly evaluate their personality, professionalism, communication skills, and easily determine which ones you want to interview.
We help schedule Zoom or in-person interviews, gather references, and negotiate the job offers with your favorite candidate.
We provide three options to accommodate all of your staffing needs.
1.  Direct Hire.
Our Placement Fee is 18% of your W2 Employee's first year salary.
2.  Career Transition Program.
This amazing program is truly a win-win.
If you provide a transitioning service member his or her's first job, and we'll arrange for the military to cover the initial six months salary saving you roughly $20,000-$30,000 in Year One — and that's after our Placement Fee.  The service members gains valuable civilian experience before departing the military and you get to "test-drive" a candidate before deciding if you want to hire him or her as a W2 Employee.
3.  Contractor.
If you have a short-term project or prefer not to have the talent on your books, we can serve as your Employer of Record.
Here are a couple of other benefits you'll receive when you work with 7 Eagle Group.
We never let our Placement Fee prevent you from hiring military talent. If you require special terms to make this partnership work, please us know so we can make it happen.
Our goal is a long-term relationship.
Some of the military talent you hire may come with Federal Tax Credits for your company of $2,400 – $9,600…a nice perk for doing a patriotic act for our country.
We'll estimate any potential credits for you during the interview phase and help you file the necessary government paperwork.
After your first hire, we'll produce a short video that you can share on your web page and in social media promoting your company's support of great careers for our country's military.
The video will include interviews with one of your company reps and the military Veteran or service member you just hired.
Your employees, customers, and prospective customers will appreciate your support of our country's heroes!
WHEN YOU'RE READY TO START
If you have any questions, your manager's name and contact information is listed below.
If you're ready to start, please complete the form and we'll send you our Agreement to authorize via  Docusign.
Thanks again for considering 7 Eagle Group. We truly appreciate this opportunity and our team is eager to prove how valuable a partner we can be to your company.
Presented to:
SCOTT MARTIN
Chairman & CEO
Help Rescription Win the War for Talent
Trusted Recruiting Partner to Hundreds of Great Companies












FILL YOUR OPEN POSITIONS WITH SUPERSTARS
Samples Video Intros of candidates presented to other clients:
18% Placement Fee due after the new employee starts.
Pay in installments starting 30 days after the start date to eliminate your financial risk and ensure that the new employee stays long-term and adds enormous value.
CAREER TRANSITION PROGRAM
In exchange for providing a transitioning service member with his or her first job, the military will cover up to six months of salary and benefits.
Placement Fee of $423/week not to exceed $10,998 for each Service Member (26 weeks x $423).
Fee is only paid if the Service Member is still working with the Company.
If Service Member is hired full-time as a W2 employee by the Company, a Conversion Fee is due to 7EG of $10,998 minus any weekly Placement Fees already made.
Placement Fees are billed monthly at the end of every 30 days.
Conversion Fees are billed in full on the new W2 Employee's Day 7.
Average hiring company saves $20,000 – $30,000 (based on average Year 1 compensation).
No additional fee if you decide to transition the Candidate to a W2 Employee after the program.
GIVING BACK TO OUR HEROES
For every Veteran you hire at your company, 7 Eagle Group will cover all costs of training a Veteran for a lucrative career in tech. Recent success stories:
Alisha Barraw, a US Army Veteran from TN swapped her low-paying retail job for a six-figure salary career as a Pen Tester.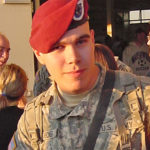 Four months ago, Dustin Derek, a US Army Veteran from OH, was driving trucks. Now he's a cyber Analyst at Cisco Systems earning $72K.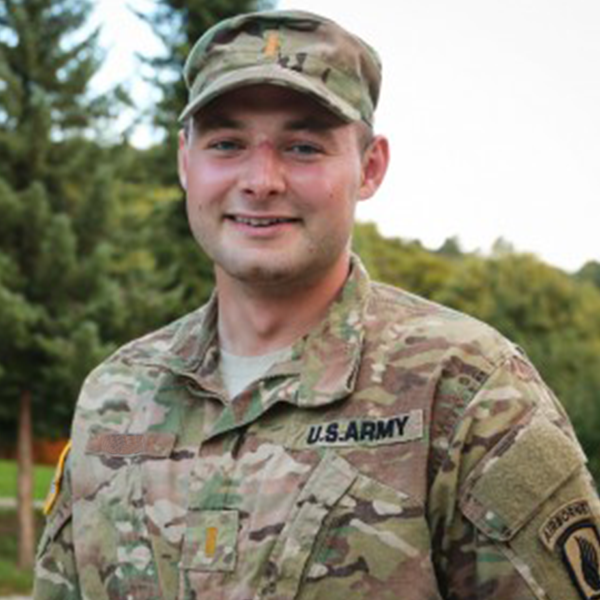 After training P/T for six months with 7 Eagle Group, Josh Koonce, US Army Veteran from TN, landed a Compliance Engineer Job.
"7 Eagle presented some really talented Vets for a difficult-to-fill position that was vacant for four months. I loved evaluating the videos intros — made this super easy for our hiring team to select the best ones to interview."
"The military Veterans from 7 Eagle are leaders, hard workers, and know how to overcome obstacles.
I highly recommend 7 Eagle Group -- they deliver great candidates!
If you're considering teaming up with 7 Eagle Group, please contact us or complete this quick form.