PREPARE TO RECORD YOUR VIDEO INTRO
Below are some examples of Video Intros:
Now let's get you ready to nail this so your Video Intro makes a great first impression
and helps you land the the job you want.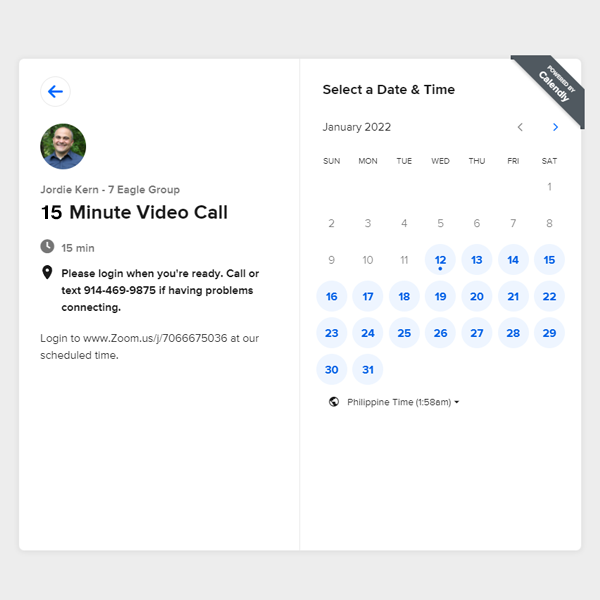 STEP 1 — SCHEDULE A TIME ON CALENDAR
Schedule a convenient recording time your Recruiting Manager's calendar. The link can be found in his/her Email signature.
The sooner you can get this done the better.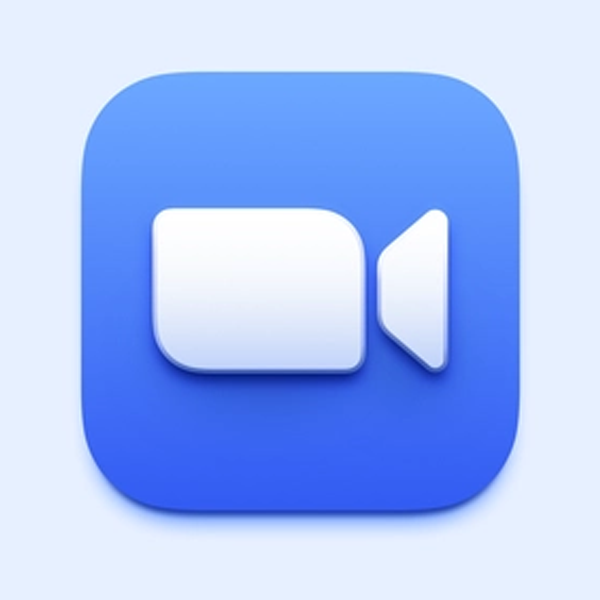 STEP 2 — MAKE SURE ZOOM WORKS
If you plan to us a laptop, confirm the Video and Audio to work properly before connecting with your Manager.  Test it with a friend.
If you plan to use a Cell Phone (often a lot easier than a laptop and better quality too), download the free Zoom app.
Identify a bright spot in your house so the video quality is sharp.
The light source should be in front of you so your face is clear.
A solid color wall free of clutter is an ideal backdrop.
Select at quiet room free of dogs, TVs playing, or other background noises.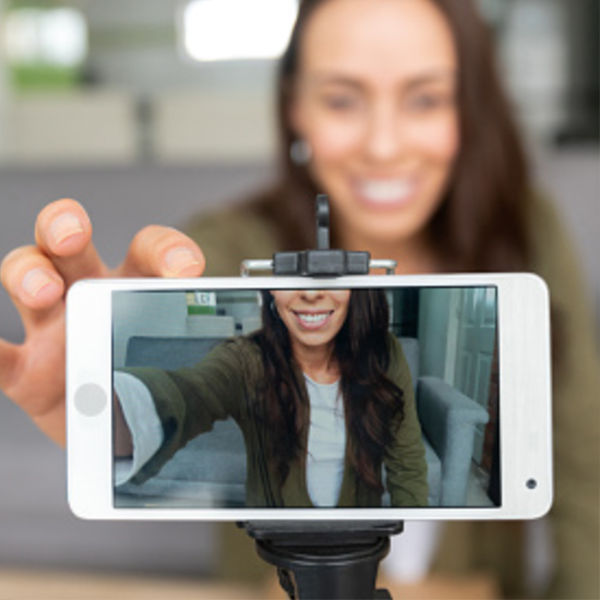 STEP 4 — POSITION YOUR CAMERA
Prop up your phone or laptop on books or a shelf so it's eye level (not looking up at you).
Holding a phone while recording yourself results in a wobbly and amateur looking video
Record horizontally, not vertically, so it's a wide-angle view.
Maintain eye contact with the camera lens when you are talking.
If your eyes are looking down or at the ceiling, it conveys a lack of confidence.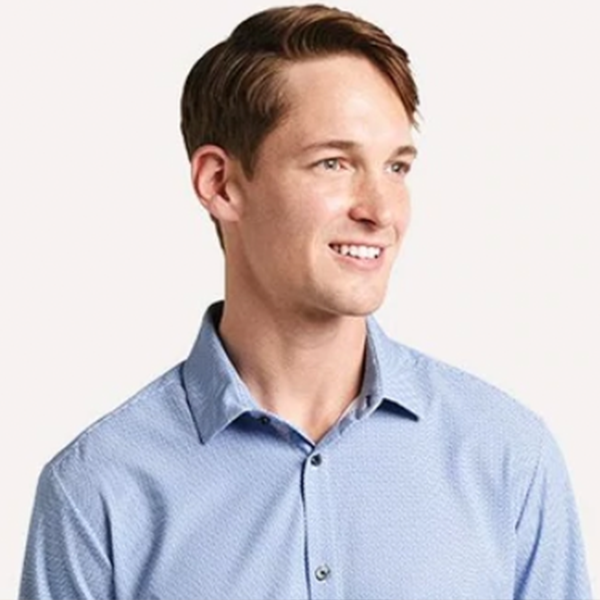 Wear the same outfit you would to attend an in-person interview — at least from the waist up!
No tee shirts, baseball hats, or recording from your car seat.
It's okay to overdress! 
For example, a cyber analyst might wear a hoodie to work every day, but for an interview — or your Video Intro — you'll be taken more seriously and make a great first impression if you wear a button-down shirt.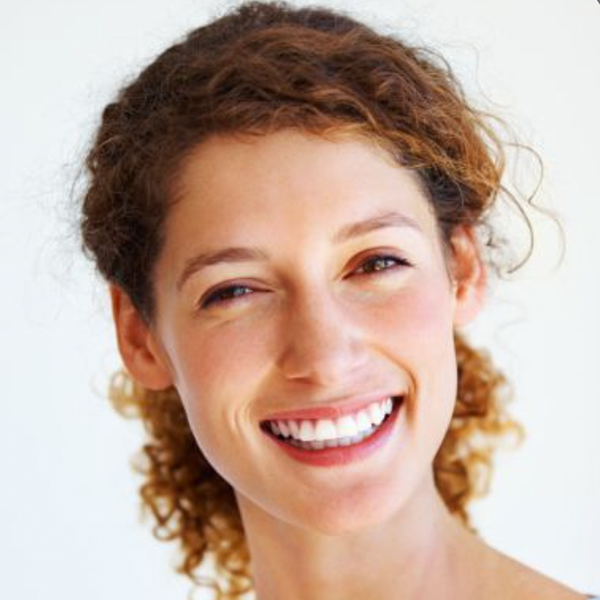 Imagine you're having a casual and relaxed conversation with a buddy.
You want to appear loose and not come as stiff.
Do not read from a script.
It's extremely easy for a hiring manager to notice your eyes darting back and forth, and that looks horrible.
Just be yourself and let your personality shine.
That always makes the best impression.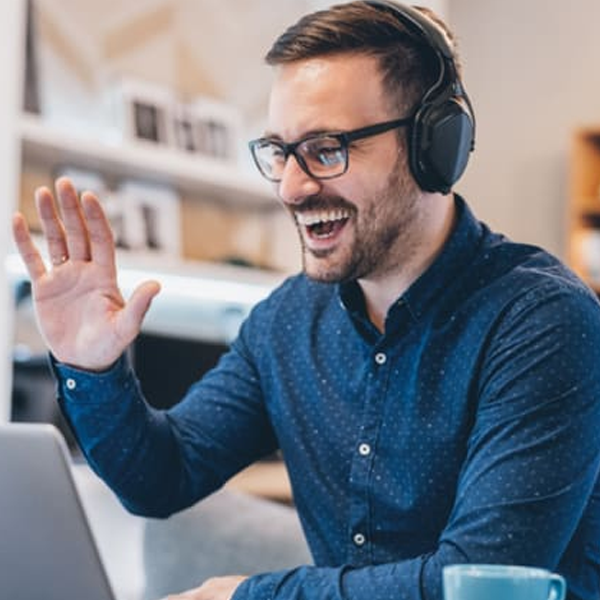 Smile often!
It's extremely important that you look like you're having fun, enjoying yourself, and would be a pleasure to work with you.
It's okay to laugh and not be so serious.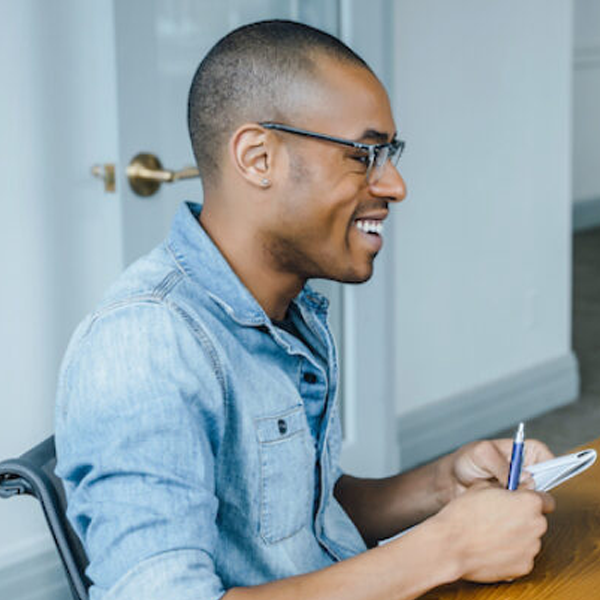 STEP 8 — ENTHUSIASTIC TONE
Show energy and enthusiasm in your voice, hand gestures, and facial expressions.
It's crucial you sound excited for this job opportunity.
Dull, monotone, and super serious candidates rarely get hired.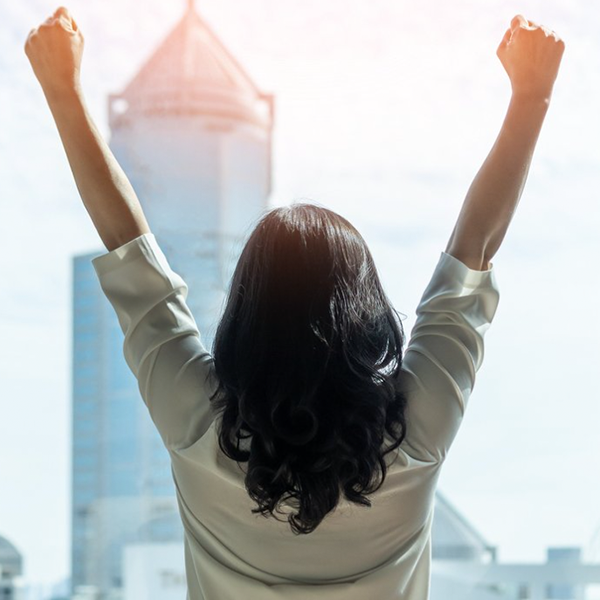 Be aware of your posture.
Sit tall in your chair – shoulders back, no slouching, no crossed arms.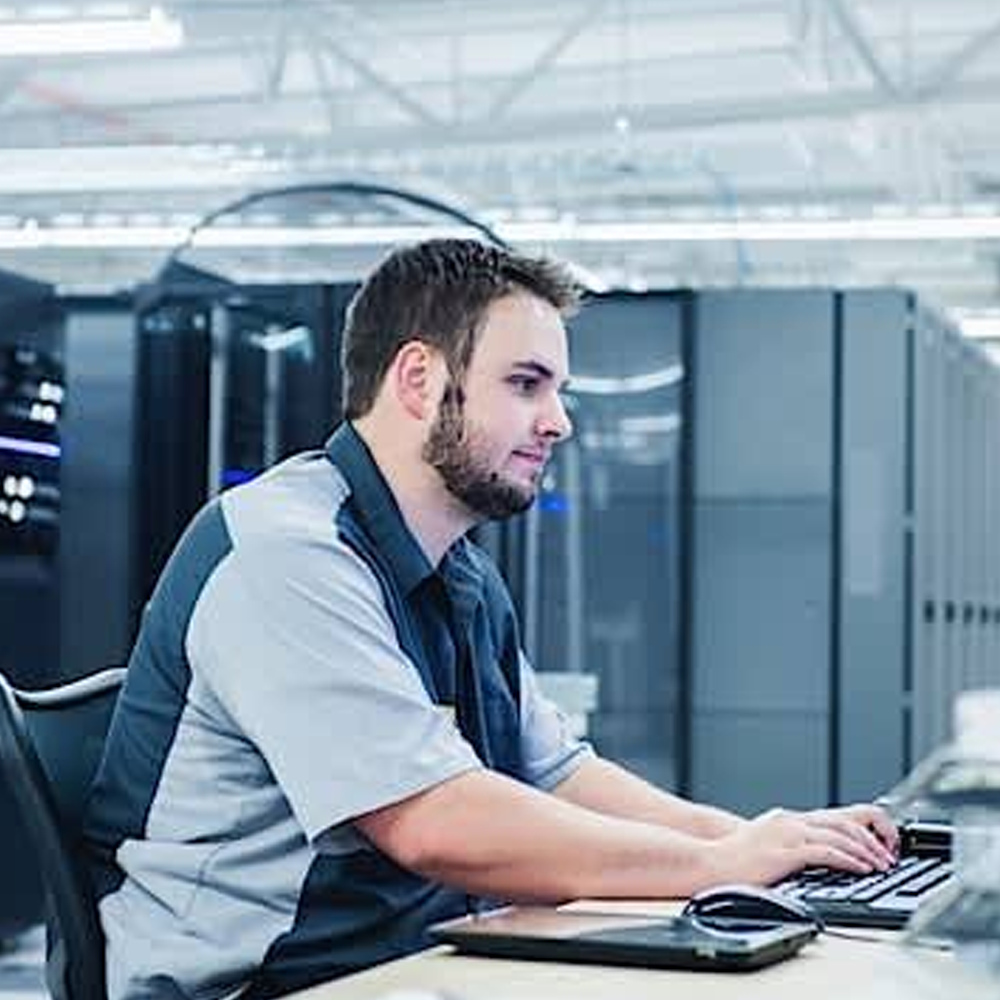 STEP 10 — PREPARE YOUR ANSWERS
Spend 30 minutes now thinking about what you want to say when we're recording, and your Video Intro will be amazing.
Again, don't memorize or write down a script.  Just think about what you would say so you're relaxed and confident when the camera is rolling.
We'll record one question at a time and do multiple takes until you're happy with your answer.
Keep the focus on why you're a great candidate.  It's okay to boast about your accomplishments.  This is no place to be modest!
Avoid long-winded answers and irrelevant details — be concise and get your points across quickly and confidently.
FOUR QUESTIONS WE'LL ASK:
Talk about your military experience at a high level…responsibilities, achievements, etc.  

Avoid military acronyms or jargon — imagine you're speaking to a civilian. 

Limit to 30 seconds
What are your best characteristics and personality traits.
Tailor them to ones that you feel line up with the job requirements we're helping you find.
Discuss what makes you a superstar employee — your unmatched work ethic, your persistence in the face of adversity, how you get along well with colleagues and supervisors, your "can-do" attitude, dedication, coachability, leadership qualities, etc.
Share a story as an example if you'd like where you overcame a challenge and got a great result.
Limit to  1 minute.
What interests you in a career in this industry and why will you be great at it?
Mention any industry-related skillsets, experience, or certifications you possess.
Limit to 30 seconds to 1 minute.
Tell us briefly about a hobby, interest, family life, etc.
Start the answer with "In my free time, I like to…"